Tools for Better Efficiency While Managing a Remote Workforce
Remote workforce management is easier when using appropriate tools for the right circumstances. Workforce management tools can aid the management of remote employees by tracking and managing productivity, assisting with resource management, and allowing collaboration via cloud-based tools. We've compiled a list of we think will help you navigate the main challenges of managing a remote workforce.
1.Tools for Tracking and Managing Productivity
Tools used to track and manage productivity can help track user activity as well as which tools are being used. Examples of tools used to track and manage productivity include Monday and JIRA and help employers with their relationship with employees.
Monday
Monday is an app that lets managers assign tasks and project deadlines. It helps a company manage projects of any kind. It does this by giving employees a choice of customizable templates for each project type. As a cloud-based software, Monday is easily accessible by remote teams. Helpful features include visually appealing graphics like Gantt charts displaying project timelines, progress reports, dashboards and other graphics to track and manage project tasks with a distributed team.

JIRA
JIRA, similar to Monday, is a cloud-based app that assists organizations in tracking tasks relevant for in-progress projects. It is especially useful for Agile Software Developers because it monitors "out of the box" reports in real time. One major feature, Scrum boards, which guide teams, prioritize Agile Software development and increase communication and transparency. Another major feature Kanban boards look at the future to plan for full visibility. Roadmaps, the final major feature, help connect the team together while communicating information to stakeholders.

Docusign
Teams use DocuSign to sign documents digitally using a prewritten signature. This is useful as there is no printer needed to print a document for a human to sign, making it much more convenient for remote employees. It also can help improve efficiency since it can be used on multiple papers quickly. The main strength of Docusign is it simplifies the execution of contracts both for employers and employees,
ActivTrak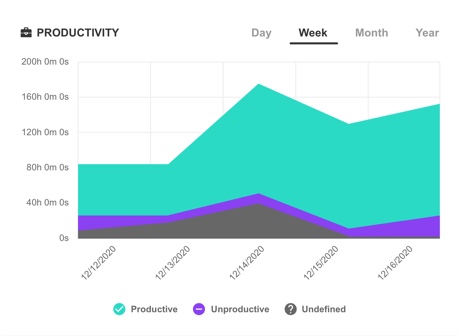 ActivTrak is a workforce analytics software. It monitors productivity by collecting data from employees' computers. It tracks app and website usage data over time and displays the metrics in productivity reports. ActivTrak also recognizes employees by how much they are engaged with a task. Sensitive data can be tracked with alarms to monitor suspicious behavior. Two other things it does are take automatic screen captures and disable certain websites that contain malware, which help make computers safer from malware, viruses, and other hazards.

2. Tools used to help aid resource management
Certain tools can assist in resource management and streamline user-friendliness. Tools like Rippling and Avast help manage resources by monitoring how they are used and protecting against hazards

Rippling
Rippling sells itself as an app that combines both IT and HR functions. In addition to hosting IT and HR functions, it most notably tracks online SaaS, or Software as a Service, vendors and the apps vendors sell. Rippling is a good example of how resource management can improve online businesses.
Avast
Avast is another easy win for resource management. It's an anti-virus app that can help secure computers of in-office and remote teams. Avast's benefits include scanning apps and files for viruses and malware as well as boosting RAM to streamline production by cleaning redundant information. Higher-priced tiers of the app go a step further by also providing VPN Protection to customers. 

Ganttic
A third example of resource management is Ganticc. It is an online resource planning software that covers several industries including service, manufacturing, design, car rental, and software. The app is based around planning using resources, which is defined as anything or anyone that should be planned or booked in order to complete a project. Tasks, which are assignments for people, room bookings, and machinery, are helping make up the project using the resource. Ganttic helps resource management by managing resource planning.

3. Cloud-based Communication and Collaboration Tools
The influence of cloud communication and collaboration tools is very important for working seamlessly with remote employees. Tools like Basecamp and Slack help improve communication and collaboration between employers and the people they employ.
Basecamp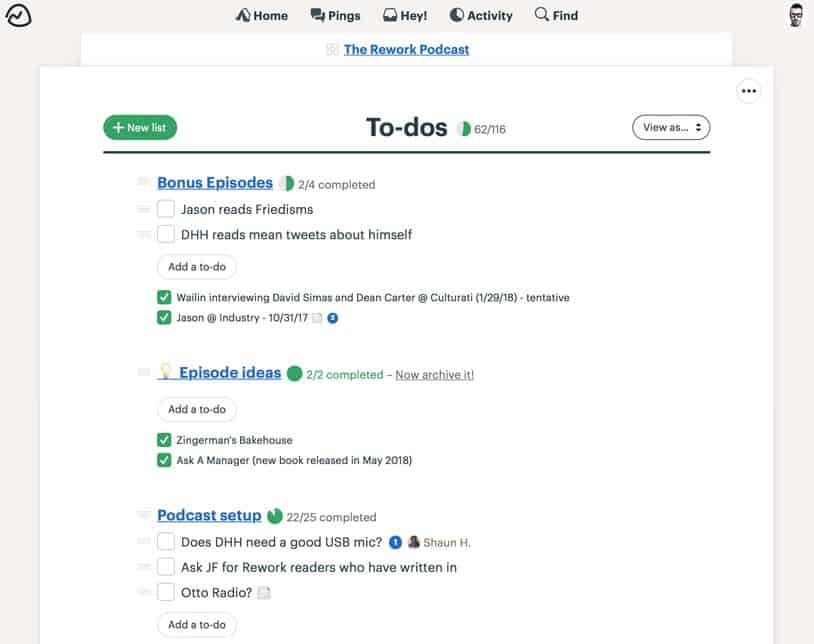 Basecamp helps simplify collaboration tremendously. Their main selling point is that they help manage projects while making sure the resources to manage them are present. This is similar to tools like Monday and JIRA, but Basecamp takes a different approach. BaseCamp offers ways to keep people productive while showing progress. A good example of this is the use of the hill chart, which is a chart where the "knowns" of a project are on the right side of the chart and the "unknowns" are on the left side. Other helpful features include Direct Messages and Campfire, which allows people across the company to chat with each other about work-related tasks.

Communication Apps
Chat apps like Slack, HipChat, Chanty, Flock and Glip allow multiple people at the same time to chat with each other. Many companies have partnered with at least one of these apps because of the way they improve productivity and communication across teams. Better communication allows for streamlined collaboration across the whole company. The ability to respond immediately reduces the time needed to execute a different initiative across different teams in different locations.

Video Conferencing
In addition to chat, video conferencing can make a remote employee's experience easier. Video apps like Google Hangouts, Skype, Facetime, and Whatsapp expand on what chat apps do by facilitating face to face conversations. Nonverbal communication via face to face communication is an important ingredient for teamwork and creates a form of belonging that is often neglected. According to Forbes, nonverbal communication can make a massive impression in a conversation. Creating clear channels of communication and collaboration helps to galvanize your team, ensuring your remote employees feel as much a part of the company as "in house" ones.
The right tools can help streamline the organization and expand efficiency. The tools vary greatly depending on the organization and it is important to make the right choice.