Five Reasons Why You Need to Upgrade to Advanced
ActivTrak is a free productivity monitoring service trusted by tens of thousands of businesses worldwide. Our free plan is great for monitoring up to three computers. However, it is limiting when it comes to monitoring a larger number of users. Our advanced plan grants the user a handful of additional benefits.
This includes the ability to take and store more screenshots, generate quick reports, export data, and more.
Here are five reasons why you should upgrade to ActivTrak's Advanced Plan:
Monitoring Static Applications Like Email or Social Networks
The free version of ActivTrak only allows one screenshot for each change in the active window title bar. The paid version allows multiple/continuous screenshots at a configurable time interval.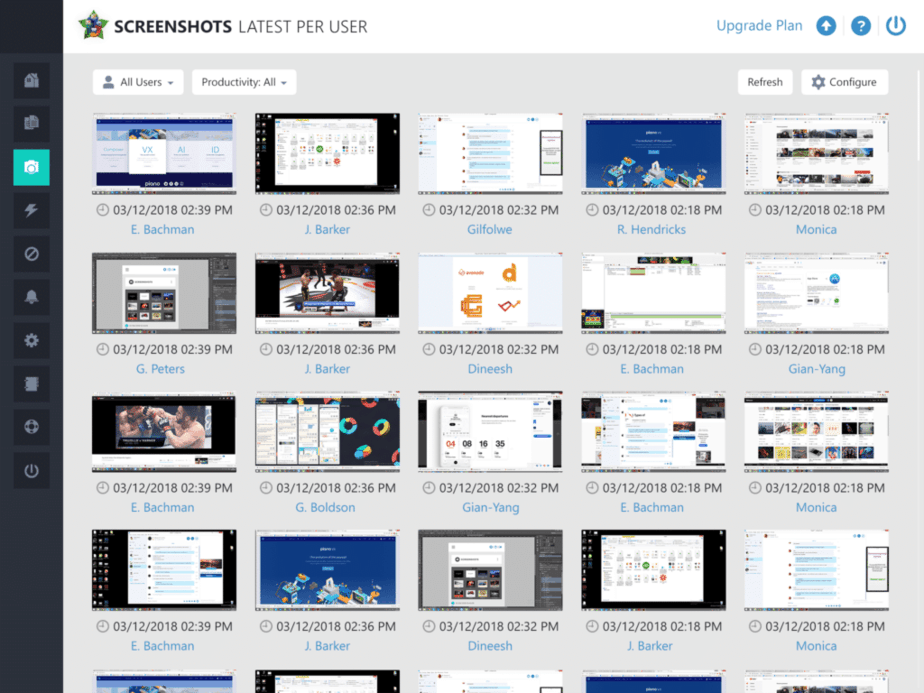 Screenshots and Alarms can be targeted at specific types of activities. Alarms can be set to trigger based on any column in the Activity Log. (The Activity Log keeps a running record of all active window titles as well as associated data.)
Improved Performance
Every Advanced plan comes loaded with performance improvements such as super-fast solid state drives (SSD) data storage, ability to export logs and screenshots, remote installer, and more.
Unlimited Number of Users
Users are the organization's team members who will access ActivTrak Dashboard, build reports, receive email alerts and change ActivTrak settings—meaning they need individual access to your ActivTrak Account. Access to usage data can be managed using the Settings/Access tab in your online account. ActivTrak users who are listed as Administrators may view all log data and screenshots without restriction. In larger organizations, you may want to allow managers to only view ActivTrak data for users who are in their department.
Ad-Free Account Page
Enjoy this best-in-class productivity monitoring service completely free of all ads.
Keep Learning: Ready to move forward with ActivTrak Advanced? Check out our on-demand Onboarding webcast, which provides a quick walkthrough on product configuration tips and a review of available resources.